Presenting Sponsor Dean Sponsor

This 6 month series features engaging speakers from various corporations about topics that offer educational development opportunities for local businesses of all sizes.

Are you are interested in becoming a sponsor?
Click here for more information on sponsorship!





Guest Speakers:
Andy Henriquez, Storytelling, Business Coach, & Keynote Speaker
Andy Henriquez, also known as the "Master Storyteller", is a business storytelling coach, keynote speaker and author of the game changing book, Show Up For Your Life. A sought-after speaker, Andy has been featured in the Huffington Post, Black Enterprise, and has made several national television appearances.
Regardless of what industry you are in, you're likely facing a ton of competition with those pursuing the same customers, resources and opportunities as you. You need to give yourself or your company a competitive advantage.
You need to leverage the power of your story.
Join business storytelling coach Andy Henriquez for a powerful, high energy presentation as he shares tips and strategies on how to unlock the power of story in order to build greater connections, break away from your competition, increase your bottom line and enhance your personal and company brand.
| | |
| --- | --- |
| Price per Class Members | $ 25.00 |
| Future Members | $ 35.00 |
| 4 Classes: Members | $ 90.00 |
| Future Members | $ 135.00 |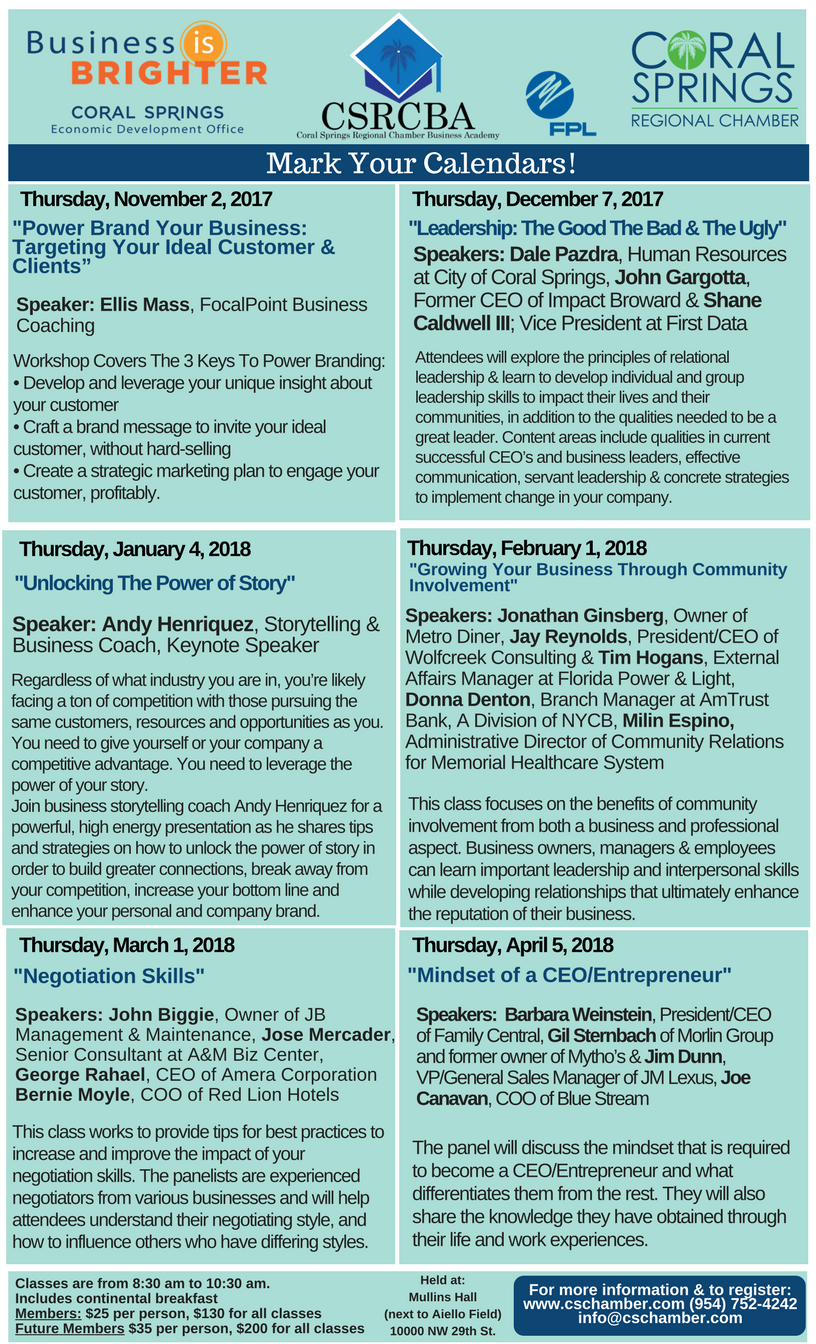 Michael Weiss, Esq. Blaut Weiss Law Group


Irma Parone, Parone Group


Barbara Weinstein, Family Central, Inc.


Donna Denton, AmTrust Bank, A Division of New York Community Bank


Testimonials

"Excellent, excellent class!"

"I have learned so much! I really enjoyed the class."

"I found this Business Academy class quite informative! I look forward to my growth with the Chamber."

"Awesome! I learned SO much."

"Amazing! I'd like to bring even more of my students!"

"Great speakers!"

"Great guest speakers, I got lots of helpful advice and tips for the business world."